SHARP brings together various skill sets and creative approaches in order to better understand, discuss and tackle the issues surrounding knife violence. Our multi-disciplinary team bring years of knowledge and expertise from their individual specialties to create something greater than the sum of their parts.
Simulation has long been used in healthcare education as a safe place to practice tackling challenging situations. By immersing the learner in a recreation of a high-pressure environment like an operating theatre, they can develop the skills needed for managing the real thing.
The Centre for Engagement and Simulation Science at Imperial College London, led by Prof. Fernando Bello and Prof. Roger Kneebone, has over 20 years of experience in surgical simulation. In the SHARP Project, we combine our pioneering approach to simulation with the expertise of a diverse multidisciplinary team to create a programme aiming to tackle the difficult topic of knife violence amongst young people.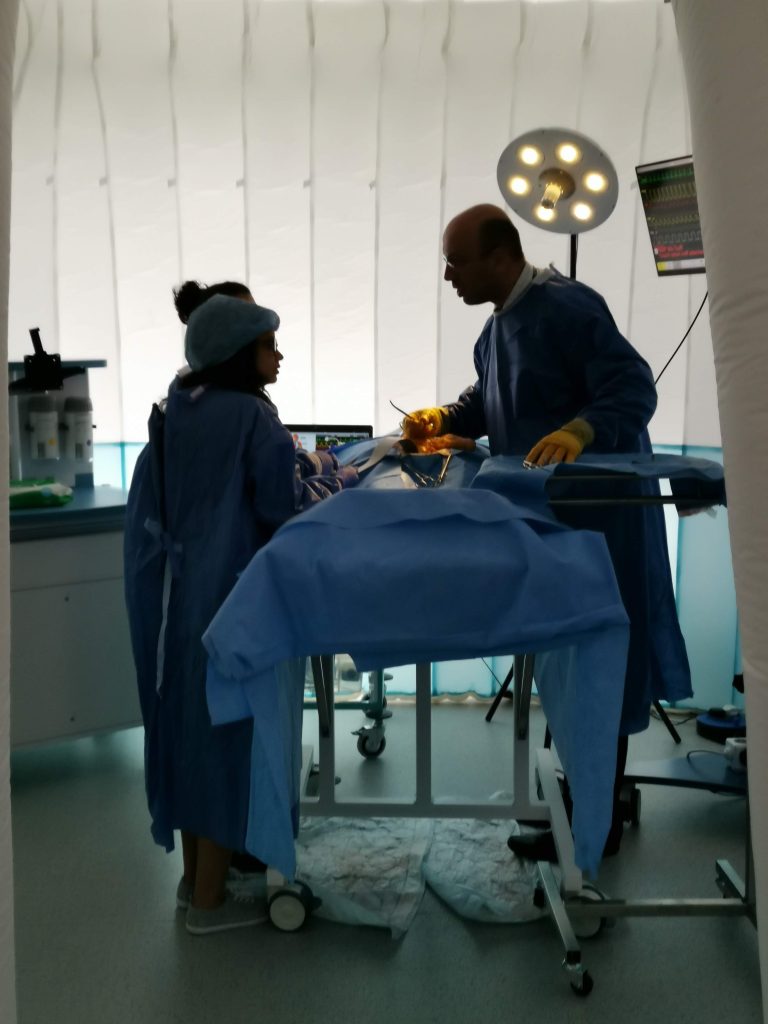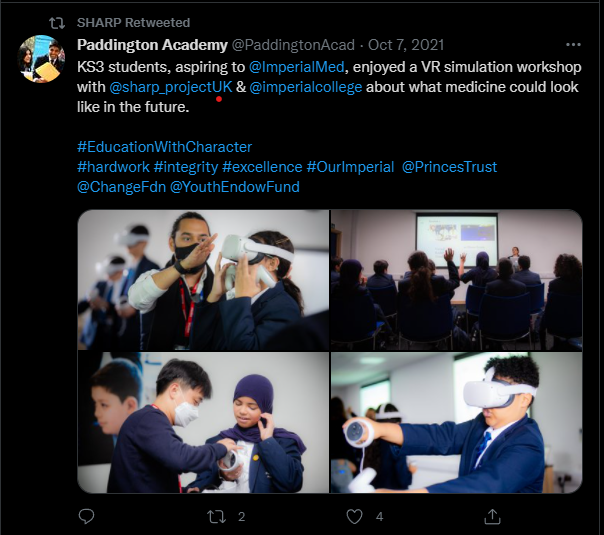 Based on testimonials of young people who have been victims of knife violence, Dr. Przemyslaw Korzeniowski at ICCESS has created a bespoke virtual reality experience which brings to life the journey of a victim.
The VR simulation incorporates real life accounts from young people with first-hand experience of knife violence, along with the surgical knowledge of our team to create an immersive narrative experience
Our unique portable equipment allows us to create realistic "pop-up" operating theatres and emergency responder teams in any location. Here young people can learn from paramedics, surgeons, and doctors in their own environment.
The models used in our surgical simulation are handmade by our resident sculptor George Petrou. The simulated patient torso is cast on a live model which is then moulded in silicone to give a realistic sense of touch.
Another approach we have to explore and learn about the human body is through the use of a textile body created by Fleur Oakes. Fleur is an accomplished embroider who uses her knowledge of various textiles and embroidery skills to create an approximation of the human body.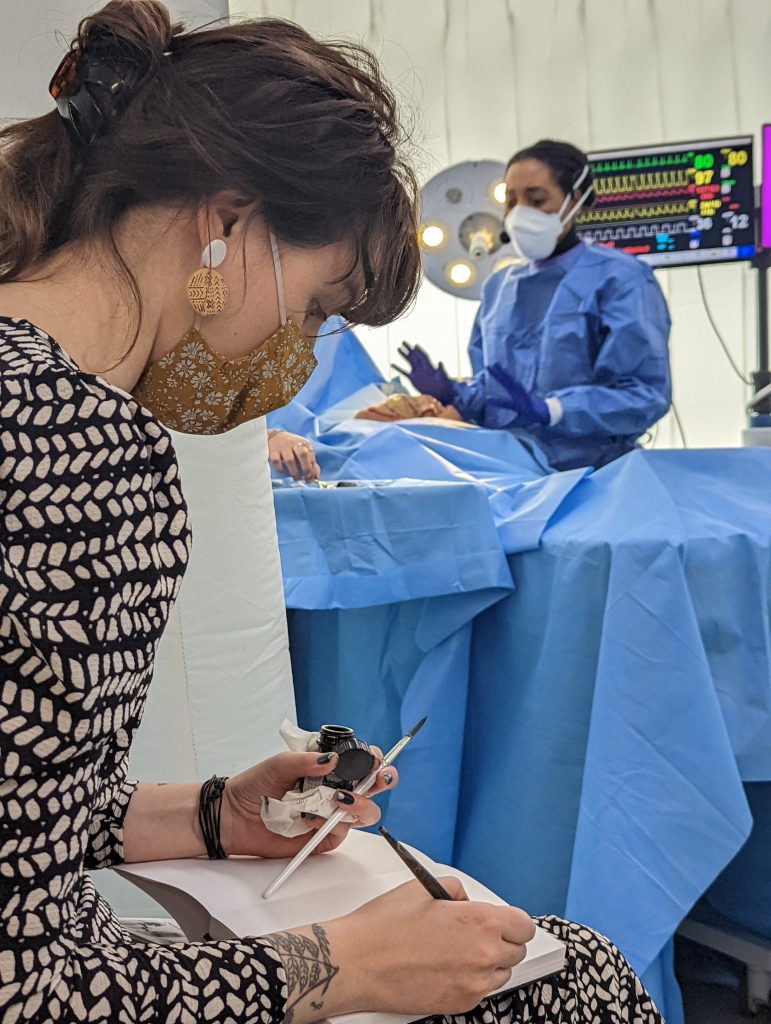 Drawing is a way of expressing complex and ambivalent feelings, which are often difficult to articulate. This is particularly true for young people who may not have the experience or vocabulary to verbally describe their responses. Our artists use a clinically informed therapeutic approach to visually scribe each workshop and to work with young people to help them express their views, emotions, and feelings around knife violence through pictures, as well as words. The work created by young people will become a key starting point for discussion during reflective sessions.
to visually scribe each workshop and
The young people who join the SHARP Project are our partners, rather than simply learners. We want to understand their experiences and challenges. To empower them to express their needs and explore ways of meeting these together. Central to the success of the project is the ongoing conversation between our team, the young people, their teachers, and their parents. We are here to listen.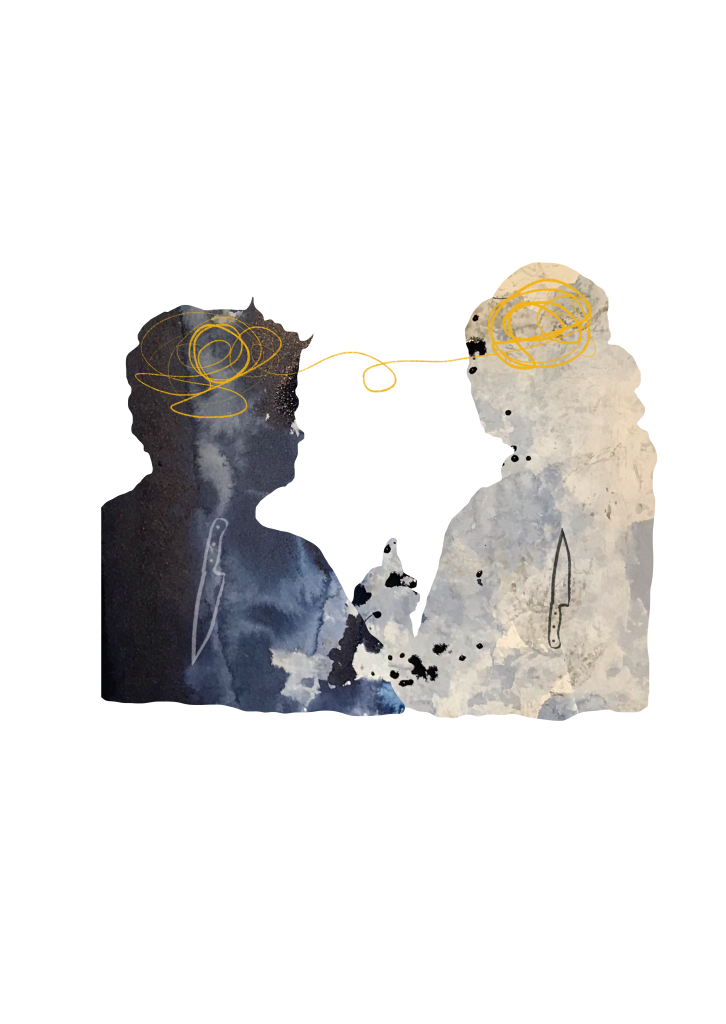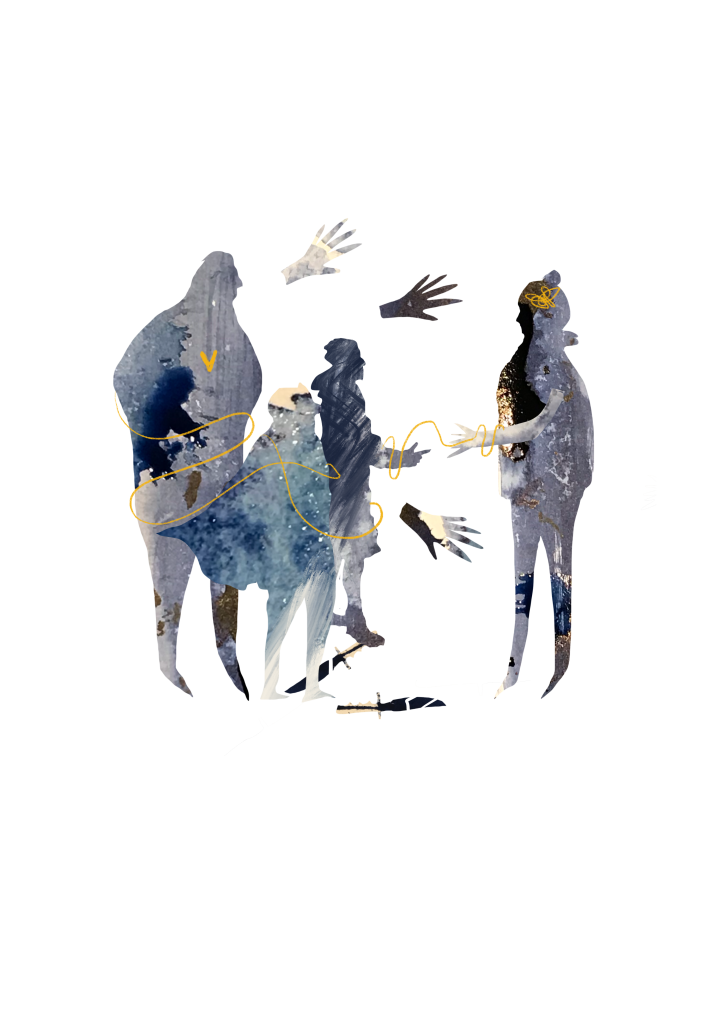 We know that education alone is not the key, environment and social support matter. That's why the SHARP programme links with many other community organisations offering long term programmes to develop opportunities, build confidence and provide safe activities for young people.
SHARP is a collaboration between the Centre for Engagement and Simulation Science at Imperial College London, the Prince's Trust, and the Change Foundation. It is funded by the Youth Endowment Fund. Our team is made up of doctors, surgeons, researchers, educators, artists, youth mentors and coaches.